Morning all - it's Dallas Day! How I'm going to make it through to 9pm I just don't know!
Anyhow, that's enough about the Ewing family! I'm not talking to you today about family feuding and oil baron's balls, no Sir, today I am giving you The Next Big Thing!
Last week my lovely friend and writer, A L Jackson tagged me in her post The Next Big Thing and this week it's my turn! The idea behind this is, I answer ten questions about my Work in Progress and tag five other writers to tell you about their latest work next Wednesday! So, here we go!
• What is the working title of your next book?
My next book is called 'Security'. I have actually written 'the end' on the novel but it's the first draft and I am sure there will be some changes and polishing up. I am really excited about it though!
• Where did the idea come from for the book?
My big imagination! I started off with my main characters. The lead female is Autumn Raine and she's a UK pop sensation who has been receiving kidnap threats. Enter hot but rough-around-the-edges bodyguard, Nathan Regan. The story evolved from there!
• What genre does your book fall under?
This book is a little side-step for me. It's still very much contemporary romance but, because of the nature of the plot, I'd have to say it sits firmly in 'romantic suspense'.
• What actors would you choose to play the part of your characters in a movie rendition?
No trouble with this question. Richard Armitage to play Nathan and Lady Gaga to play Autumn Raine – she's just dyed her hair auburn too hasn't she?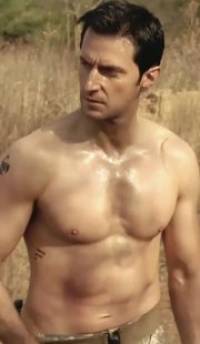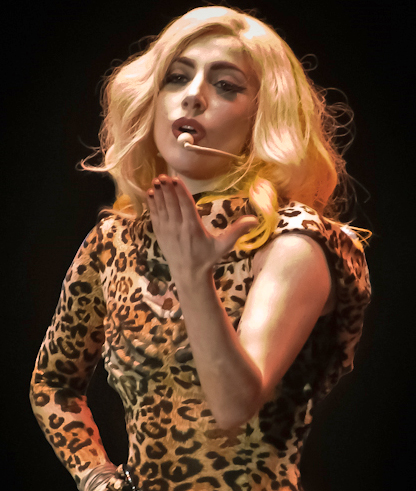 • What is the one sentence synopsis of your book?
Well, I have a proposed shout-line which is 'Who's really got your back?' or we could have:-
She's used to chart battles but is she ready for an attack on her heart?
OR
She's loaded, been downloaded and her life's about to get explosive!
Can you tell I like making these up?
• Will your book be self-published or represented by an agency?
At the moment 'Security' is in the hands of the publishers of my last novel 'Taking Charge' - Sapphire Star Publishing. I love working with them so I hope they will want to work with me on this book too.
• How long did it take you to write the first draft of the manuscript?
This is a hard one to calculate. I started the book late 2011 but at that time I was sending 'Taking Charge' to a few publishers and setting it up should I decide to self-publish again, so I wasn't really focussing my energy on it. Then 'Taking Charge' came out in May and after promotion etc. I got back into writing 'Security' and spent the whole of July and August on it. It usually takes between 6-12 months for me to write a novel but it does depend on my schedule (I'm quite a busy lady) and it depends on the book too, some books are more hard work than others!
• What other books would you compare this story to within your genre?
I have no idea! Shamefully I haven't read a lot of romantic suspense, but I do watch a lot of great drama on television! My favourite shows/films usually involve romance and action – James Bond for instance.
• Who or what inspired you to write this book?
I really just wanted to write something a little more fast-paced with romance at its core but with quite a gung-ho plot. It's a book men and women should enjoy – I hope!
• What else about your book might pique the reader's interest?
Nathan Regan! He's hot, he's brash and he doesn't mince his words. He's rough, tough, fit and gorgeous but underneath that military toned body lies a vulnerable man blighted by his time at war and the tragic events in his past. If that hasn't got you intrigued then nothing will! LOL!
AND the writers I am tagging are:-
Michelle Betham http://michellebethamwriter.blogspot.co.uk/
Melanie Robertson-King http://www.melanierobertson-king.com/
Sheryl Browne http://www.sherylbrowne.com/
Katie Mettner http://www.katiemettnerbooks.com/
Chris Longmuir http://www.chrislongmuir.co.uk/
I look forward to reading about their latest WIPs and hope you will too!
Mandy xx
Categories: None