I am super excited to bring you another guest this week! My lovely friend and fellow author with Loveahappyending and Sapphire Star Publishing - Nicky Wells!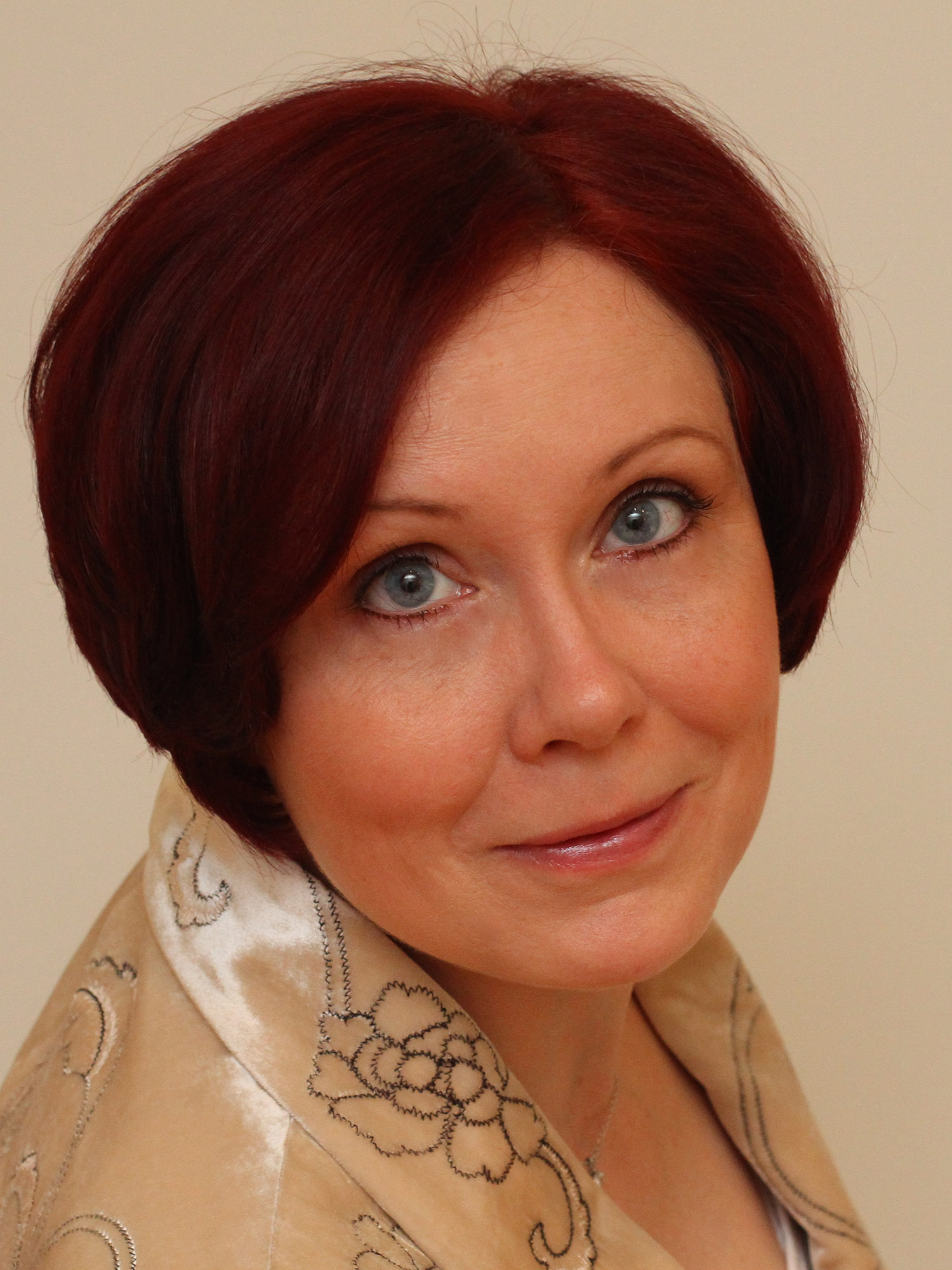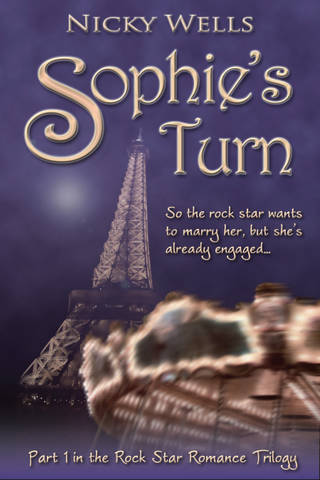 Well, actually that's a lie because Nicky isn't actually able to be here today! So, instead, she's sent me the gorgeous Dan from rock band Tuscq who is the male lead in Nicky's brand new novel Sophie's Turn.
Lady B: So, today, it is my tremendous pleasure to welcome here the one and only Dan Hunter from Rock Band, Tuscq. In the extremely unlikely event that you haven't heard about Dan, or Tuscq, let me just recap for you… Originally rocking out in the late 1990s, Tuscq disbanded in the early noughties after 12 albums and multiple hit singles. This past year, Tuscq launched a come-back with a massive European tour that propelled their latest album into the charts. They've had two number one hit singles in this year, and if you haven't heard "Eat My Heart", where have you been? Yo, Dan. Good morning! Thank you for visiting me today and apologies for the ungodly hour…
Dan: [stifling a yawn] That's ok, Mandy, I'm happy to be here.
Lady B: So… Mega rock star turned romance hero. Nicky Wells has launched your and Sophie's story onto the world, for all to read. How does that feel?
Dan: Well, if you've been plastered multiple times across all the tabloids in your lifetime, featuring in a romance novel is actually a bit of a relief. For a start, there are no pictures… except the ones you might create in your head, of course.
Lady B: [surreptitiously takes in Dan's appearance yet again, sparkly blue eyes, blonde hair, trade-mark blue silky shirt with top buttons undone…] Yeah, I might be creating some… pictures in my head.
Dan: [belly laughs] You do that, Mandy. But honestly, it's a lovely story and I'm so happy Nicky captured it so well.
Lady B: Tell us how this all came about?
Dan: Where to start? Sophie just turned up in my life again and…
Lady B: Again? Why again?
Dan: Ok, I'll start at the beginning then. When we were first touring many years ago, it now seems, there was this girl who followed us across the country to see a gig in Edinburgh. She was quite cute and we had a sort of…connection going on.
Lady B: A connection? Is that what you call it?
Dan: [belly laughs again] You're one tough interviewer, aren't you? It was a connection but I won't say any more. It's all in the book. Anyway, we lost touch and then suddenly, nine years later, there she was again. And that connection… that was still there. So, I took her out a couple of times…
Lady B: Hang on, was that while she was seeing that other man?
Dan: Who, Tim? Well, yeah…[hesitates] It was, sort of. Anyway, she's a great girl, Sophie,and when I found out she's a journalist, I had this idea that she should come on tour with us to write a column, as a kind of publicity stunt.
Lady B: Every girl's dream, I suppose. But didn't Sophie's presence cramp your style a bit, as a band? You know, sex, drugs, rock'n'roll and all that.
Dan: [laughing so much now, he's clutching the chair for support] You don't half mince your words, Mandy! I love your style. No she didn't cramp our style. We do the rock'n'roll and some of us might do the sex but the D-word has never been for us.
Lady B: So no naughty business for you on tour?
Dan: Well, now, I didn't say that. Not historically, anyway. With Sophie around… well, things were different, of course. Great! Unusual. And entertaining. It was a big revival tour for us and we were pretty serious about it.
Lady B: You certainly revived. You've been in the charts continuously ever since, and your new album has gone double platinum already. Congratulations!
Dan: Isn't it fantastic? [bursts into a short rendition of Eat My Heart]
Lady B: Oooooh, don't stop there, actually let me join in! Er, right, where were we? We were…
Dan: …we were finding out how I got to be a romantic hero as well as a rock star. Alright, so Sophie came on tour with us and that got everyone's attention. One day, Sophie got chatting with her next door neighbour, who happens to be an author, and the rest, as they say, is history.
Lady B: So this is in fact a kind of biography as well as a romance novel?
Dan: Yes, you could say that. Except of course it's written from Sophie's point of view.
Lady B: You and Sophie… will we hear more from you? Are you actually an item these days?
Dan: You will definitely hear more from us. I think Sophie's been spilling the beans to Nicky about how things happened after the end of the tour but I gather that's all in the second book. As to whether Sophie and I are an item… Once again, it's all in the book, I wouldn't want to spoil your fun.
Lady B: Excellent thinking. What's next for you and Tuscq?
Dan: We have another new album in the making, and I'm off to the studio right after this interview! We have a couple of tours planned here in the UK and Europe, and we also hope to make it to the States soon. It's all systems go and I say...
Lady B: [chimes in, so they say Sophie's catch phrase together]: Rock On!
Lady B and Dan:[high-five each other, Lady B turns up the music as Dan has to leave]
WOW - what a guy! If that hasn't teased you enough - read an excerpt below and then follow the links to find out more and grab yourself a copy of the book. I've read it - 5 stars from me!
"What the hell is going on here?" I hissed, trying to prevent others from hearing our exchange.
"Oh,Sophie, Dan's turned up. Isn't it amazing?" she beamed at me.
"I can see that," I kept hissing, "But what is he doing here?"
Rachel was quite drunk herself and looked at me with those bleary eyes that usually meant she was up to no good. "Sophie," she declared solemnly and rather loudly, "you have broken the man's heart. He has come to reclaim you." She wobbled unsteadily and I gripped her arm. Usually one to hold her liquor, party-girl Rachel had clearly gone too far tonight.
"Shh!" I admonished. "Will you keep your voice down? What are you talking about?"
"Dan is completely besotted with you, and he said he couldn't bear the thought of you getting engaged to Tim so he had to…hic…come and check him out…hic!" Oh God, she had the hiccups. She would have to spend the night in the guest room. Once Rachel got the hiccups, she was beyond salvation. I gave her twenty minutes before she collapsed. I had to extract critical information fast.
"Why did you introduce him to Tim?" I continued my interrogation."Couldn't you have sent him away?"
"Oh no,Sophie. I couldn't turn this lovely, heartbroken man away." She looked at me with big, innocent, and totally unfocused eyes. "Infact, we were just looking for you. You seemed to have… hic…hic… hic…disapp-hic-eared."
"What did you say to Tim about who Dan was?" I needed to know.
"That he was Dan, of course. Your boy-hic-friend from Tuscq!" She dropped this bombshell completely nonchalantly.
"You what?"I squeaked. "Please tell me you're joking."
"No,I'm s-hic-erious! Ti-hic-im thought it was very funny. Hic."
I wrung my hands and barely prevented myself from tearing at my hair. If Tim had thought it was funny, he must have thought Rachel was being facetious or winding him up. He had seen her drunk before —the experience hadn't done anything to endear her to him in any way—so it was likely that he hadn't paid the slightest bit of heed to the truth she was spouting. But I had to move, and fast.
"You," I said to Rachel, grabbing her by the shoulders and steering her toward the stairs. "You have had enough to drink. You are going to bed."
"I hic-am?" Rachel asked, surprised.
"Indeed," I confirmed grimly and marched her up the stairs. "Right, here you are. Guest room. Bed. Now." I propelled her forward and she flopped on the bed like a rag doll.
"Very ti-hic-hic-red," she mumbled before passing out.
I, on the other hand, had sobered up dramatically and had only one thought left: damage limitation. I blundered back downstairs, racing quite unladylike in my high heels, and skidded to a halt in the lounge. There they were, companionably sitting in front of the stereo, playing DJ.
I clattered across the floor, grabbing a bottle of champers and three glasses off a table as I went. Tim looked up, and then sprang to his feet.
"And here she is," he announced to Dan with no small measure of proprietary pride. "Doesn't she look gorgeous?"
Dan rose to his feet, somewhat unsteadily, and looked me up and down. A sad smile played on his face for just the briefest of moments.
"She looks stunning, indeed. Congratulations to you both." He walked over to me and planted a chaste kiss on my cheek. "Well done," he said softly, and Tim beamed gratefully, completely unaware that the comment was aimed solely at me. In fact, he seemed completely besotted by Dan's manly, famous presence.
"Dan here and I were just discussing rock music," he informed me as though Dan were his new best friend.
I shuddered for a moment. Godforbid.
"Dan has some very interesting views about the movement, you know?"
I winced and smiled a secret apologetic smile at Dan, but he was too drunk to notice anything patronizing in Tim's comment. I had to separate the two before things got out of hand. Luckily, one of our other guests absolved me of thinking up more ruses by descending on Tim and whisking him away to the kitchen.
Dan and I regarded each other in silence.
"You do look beautiful," Dan repeated, suddenly sounding a whole lot more sober.
I wanted to cry. "What are you doing here?" I whispered, not trusting my voice.
"I don't really know," he acknowledged. "I just felt…lonely. At a loose end. I had to see you and convince myself that…well, that it really is too late. You know?"
I was simultaneously touched and petrified. "I thought we'd agreed…," I started, but Dan interrupted immediately.
Fantastic!! So, what are you waiting for? Here are all the links you need!
Amazon UK http://www.amazon.co.uk/Nicky-Wells/e/B005CGMAY6/ref=ntt_athr_dp_pel_1
Amazon US http://www.amazon.com/Nicky-Wells/e/B005CGMAY6/ref=ntt_athr_dp_pel_1
Nicky's amazing website http://nickywellsklippert.wordpress.com/
You can also follow Nicky on Twitter @wellsnicky
Thanks for stepping into the Lady's Lounge Nicky and of course, Dan! Yum!
Categories: None